Well, it would be a waste wouldn't it…….just to put the left overs from yesterdays layout in to my scrap drawer? So I have whipped up another layout this evening – working on the coffee table while I watch Comic Relief, in fact if I wasn't watching comic relief I would have made it in half the time.
This layout is for Shimelle's sketch of the week – and here is the sketch;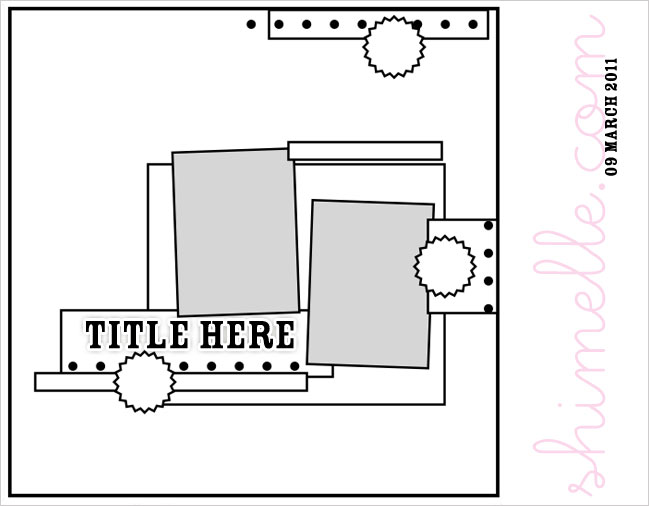 Here is my layout;
Again I've used the Jenny Bowlin papers, American Crafts alphabet stickers and on this one I have used a few 7 Gypsies stickers too. I wasn't sure about the colour of the background cardstock as I usually prefer to use white but now it is finished I'm happy with it!
EDIT -you know when you go to bed and ba little nagging thought pops in to your head? Well that's what happened to me and when I checked this morning I realized that I had spelt the title wrong, so here is the corrected version.
Incidentally, Samphire Hoe is near Folkstone in Kent (UK) and it is a strip of land along the coast that has been made with the earth that was removed in the digging of the channel tunnel. It is now a favourite place with fishermen and a nature reserve.