Here I am again with Shimelle's sketch of the week. This week I have used some gorgeous K & Co Wild Raspberry papers. I'm not a huge K & Co fan, I find it's a bit hit and miss, but I do love this collection!
Here's the sketch;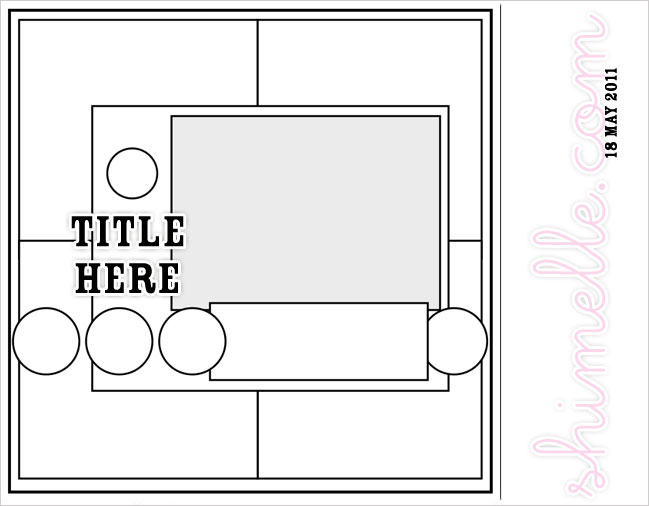 Here's my layout;
I made my own embellishments;
This sketch is a great idea for using 6x6 papers on a 12 x 12 page. I usually think of them only for card making but I shall look at them again . I know that we have lots of lovely 6x6 pads in the shop at Scrapbook Sisters at the moment. Oh well, there goes my wages again – who needs to eat anyway!